Deaf IT Sponsors 2017
PREMIUM SPONSOR

Tech Data Advanced Solutions enables sales partner to deliver complex IT solutions worldwide. Our innovative approach and proven expertise in data center technologies, cloud computing, converged and hyperconverged infrastructure, mobility, analytics, security, and IoT empower sales partners to deliver the end-to-end solutions customers need to transform and compete in the future. 
GOLD SPONSOR

Open Mind IT Training offers training, workshops and seminars in the area of software development for the hard of hearing, CI wearers and the deaf people. With this offer, Open Mind IT training wants to give the possibility for the participants with a professional exchange without communication barriers. The aim is to learn and apply practical methods. The own knowledge shall be extended and the possibility given to exchange experiences with experts. The offer can also be used for networking and as a look beyond the horizon, because the participants from different IT areas come together with different experiences. Furthermore, the participants will receive comprehensive information about new developments, innovations and trends in the IT landscape at the events.

The Microsoft Deutschland GmbH is the 1983 founded subsidiary of Microsoft Corporation / Redmond, U.S.A., the world's leading manufacturer of standard software, services and solutions. The offering includes technologies and services for a wide range of platforms and end devices, from desktop computers to networks and mobile devices to cloud computing.
SILVER SPONSOR

gutefrage connects people. Every day millions of people help each other with their questions and find answers to personal questions. Our variety of topics thrilled 20 million users per month. gutefrage is one of the highest reach websites in Germany. The gutefrage.net GmbH is a dynamically growing online company from Munich, which belongs to the Holtzbrinck Publishing Group.

The ERNW GmbH is an independent IT security service provider in Heidelberg. Our focus is always on (manufacturer-independent) consulting and testing in all questions of IT security since our foundation in 2001. In addition, we focus on the training and development of young talents. Our research, work and education are based on our motto "Trained to make a difference" and "Make the world a safer place". 

BRONZE SPONSOR

Sopra Steria Consulting is one of the top management and technology consultants in Germany. As a leading European provider of digital transformation, Sopra Steria, with more than 40,000 employees in more than 20 countries, provides consulting, system integration, software development and business process services. Companies and authorities rely on Sopra Steria's expertise to successfully implement complex transformation projects that address business-critical challenges.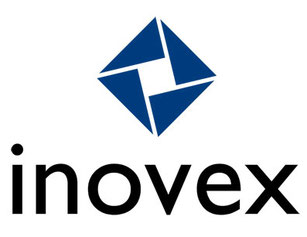 inovex is an innovation- and quality-driven IT project house with the main focus on "Digital Transformation". More than 250 IT experts provide companies with comprehensive support in the digitization of their core business and in the realization of new digital business ideas. Inovex's current portfolio includes Data Products, Web and App Development, Smart Devices, IoT and Robotics, Replatforming, Microservices and DevOps, Big Data, Data Science, Search and Deep Learning, Data Center Automation, Cloud Infrastructure and Hosting, and Training and Education coaching. inovex is based in Karlsruhe, Pforzheim, Stuttgart, Munich, Cologne and Hamburg and is involved in projects nationwide.

The Hamburger Hafen und Logistik is a leading European port and transport logistics group that combines ship, rail and truck into an exemplary transport chain. Its container hubs are the hub of a network connecting ports on the North, Baltic, Mediterranean and Black Seas with the Central, Eastern and South-Eastern European inland.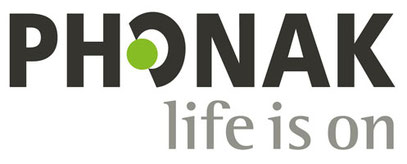 Phonak, Member of the Sonova Group, is proud to celebrate its 70th anniversary in 2017. Headquartered near Zurich, Switzerland, Phonak was founded in 1947 with passion and enthusiasm for hearing technology. Even 70 years later, this continues to be the driving force. As a leader, Phonak has the broadest portfolio of life-changing hearing solutions. From child-friendly solutions to the supply of high-grade hearing loss, we help people develop their social and emotional freedom. We are convinced that we can improve the quality of life and create a world in which everyone can actively participate in life: Life is on.
PARTNER