Become a sponsor for the DeafIT Conference 2018
Your contact person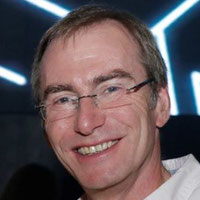 Your successful appearance at the DeafIT Conference!
The DeafIT Conference ist he first and unique conference which exists for the deaf, hard of hearings and CI-wearers in the Information & Technology sector from different countries. The DeafIT Conference offers you a platform and exchange with hearing impaired IT experts.
Come to the DeafIT Conference, use our networking platform and present your expertise successfully! At the same time you get to know people who, despite your hearing impairment, have the same skills as you.
Our marketing services for you
As a sponsor of DeafIT you get your benefit from the following marketing services before and during the conference.
Website of the conference
Sponsors and exhibitors of the DeafIT Conference will be presented with their company profile, company logo and link to their company website at www.deafit.org. The conference website is the starting point and the information source of the conference for our participants. Continuously updated content ensures a permanent attendance of participants.
Banner and poster on site
Sponsors will be presented with their company logo on large banners or posters at the venue.
Conference participant cards
As Sponsor of the DeafIT you get your benefit from free conference participant cards.
Are you interesting to be a Sponsor of the DeafIT Conference?
Then you can request our sponsor catalog which offers many advantages for you. You benefit not only from your company presence at the conference, on our website, in the social media channels, but you also can get to know the IT experts with a wide range of specialist skills despite their hearing disability.
We are looking forward to your contact request!