Team
We are four deaf and hard of hearing people who are working in different areas of the IT branch and have long-year job skills. The team has the vision and the aim to organize the DeafIT conference for exchanging their expertise know-how with more and more people.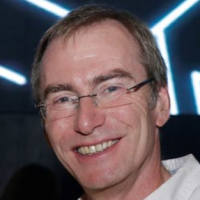 Tobias Burz
DeafIT Founder
Location: Munich
Job & Company: Resource Manager and Senior IT Consultant at Atos Information Technology GmbH
What was the reason to take your job?
About 28 years ago I have interrupted my university education in electro technique after 2 years because I have detected that this didn't meet my professional ideas. I started with a two-year IT education at the Siemens academy as an engineer assistant in Data Engineering, to see if this area suited me. After successful completion, I had made the right choice with IT, and after my successful examination I immediately joined Siemens Nixdorf as a software developer with the C programming language. 
What is your task?
After a lot of work as an administrator, software developer (C, JavaScript, PHP, HTML, VisualBasic), configuration manager, subproject manager, responsible supporter, consultant (SharePoint, etc.), as an IT Senior Consultant I have the task to advise and support the project managers for optimization of business processes. Additionally, as a resource manager I am responsible for identifying and using suitable ATOS colleagues for the Tower Manager in various projects.
Why you are in the team?
I know only a few friends and acquaintances who are working in the IT branch. I have founded the team together with Vincent Rothländer because I would like to expand the network with the DeafIT conferences so that we can get to know other IT experts and benefit from our expertise and experience.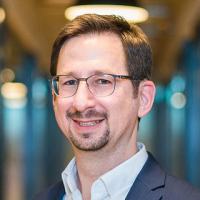 Vincent Rothländer
DeafIT Co-Founder
Location: Frankfurt
Job & Company: Freelancer und CEO bei vinrotlab.io
What was the reason to take your job?
My father worked in an international IT company and was traveling the world a lot. At the age of ten, I already had the first computer with the MS-DOS version. I discovered my enthusiasm for IT only through my training as a tax clerk. After graduation, I went to Munich and successfully completed my computer science studies at the University of Applied Sciences. Since then I am traveling as a Microsoft consultant international.
What is your task?
I am specialized on Microsoft collaboration and the Artificial Intelligence (Microsoft Cognitive Services) and support, develop and consult many different international big customers (Financial companies, Train companies, Car manufacturers, …).
Why you are in the team?
I want to give my experiences and knowledge to the hearing impaired. Before I was a consultant, no one did believe that - despite my handicap - I could work as a consultant. Now I am a successful consultant since 2007. With this I want to motivate the hearing impaired people to make impossible possible. I also want to cultivate the contacts with the hearing-impaired people and expand the network.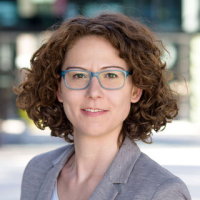 Nicole Weißkopf
DeafIT Networking & Marketing Enthusiast
Location: Munich
Job & Company: Community Management at The FFanatics GmbH
follow me @NickelPic
What was the reason to take your job?
I have worked in a wide range of areas during my school and training period, including in the commercial area, health care and social services - such as physiotherapy, social care of people in need of care, and care for the elderly. After completing my degree in social sciences, I finished the education as a photo media laboratory technician and then worked for a short time in the photo & advertising industry. By chance I joined one of the most successful German media companies on the Internet as a community manager, where I acquired my skills and know-how in community management for 12 years. I have found my vocation and am a passionate community manager with heart and soul.
What is your task?
As a community manager, I have a diverse and broad range of activities. My work includes, among other things, the administration and moderation of an online community in which I act as an interface between the customers and the brand. In addition of the content, technical building and the further development of the usability and features of a community platform the implementation of CRM measures for customer loyalty through user engagement, interactions, loyalty programs, campaigns and much more are parts of my job in community management. At the same time, user and customer always stand as an individual in the focus of a community manager.
Why you are in the team?
I have noticed in the past years again and again that the exchange with other hearing impaired people in the IT & Online sector is missing and this exchange can be the advantage for all of these people. I would like to take this opportunity to eliminate these deficits by setting up a network for the hearing impaired IT experts and setting up the DeafIT conference.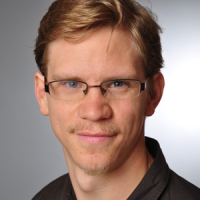 Manuel Gnerlich
Location: Hamburg
Job & Company: self-employed Software Consultant at Open Mind IT-Training
What was the reason to take your job?
Already in my youth time I was interested in computers and often played with friends on the computer. During my training as an industrial electronics engineer, I first came into contact with the programming languages (assembler) and was immediately fascinated by it. Consequently I decided after my school education, to study at the University of Applied Sciences in Hamburg in order to intensify my interest in this area.
What is your task?
After successfully completing my degree, I gained a lot of practical experience as a Java developer in different small companies. Nowadays, as a freelance JavaEE consultant I consult various renowned companies such as Telekom, VW, Unic, Starfinanz and others and develop the web applications in JavaEE for them.
Why you are in the team?
The desire to solve me from the dependence on a third person (here: interpreters) in professional exchange with IT experts, for example at conferences, gave me the impetus to re-engineer myself professionally - especially with regard to the direct exchange with colleagues. For me, the barrier-free approach is crucial. Furthermore, it is my motivation to give career prospects in the IT area for other deaf people. That's why I'm in the team!