6. DeafIT conference Online 2021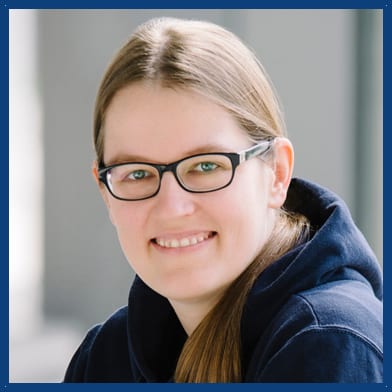 My Tech Career at Google
In this talk, Helga Velroyen will share insights on her tech career at Google. She brings to the table 10 years of experience as a software engineer and tech lead. Being hard of hearing herself, she will also share details on how Google supports our community, as employees as well as users.
Career & Inclusion



Helga Velroyen, speaks English
Senior Software Engineer at Google, Munich (GER)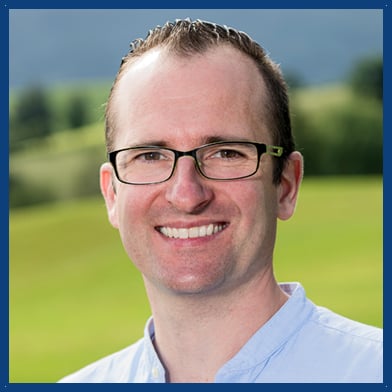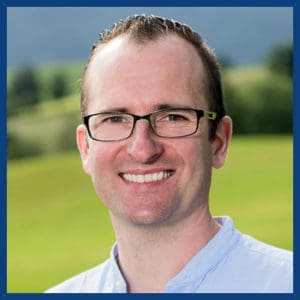 My experience as a hard of hearing Senior management
I have been managing the product development section in Germany since 2018 and been with the same company for 5 years. My management position is responsible for around 30 employees who are all located worldwide. I will share my daily duties as well Management duties which includes: Leadership, Goal settings, motivations among my team, meeting other CEO and CTO. What strategies or experience did I encounter being hard of hearing and how do I approach with others .
Business Management
Stefan Halter, speaks German
Director, Technology & Operations at Clarivate Analytics, Karlsruhe (GER)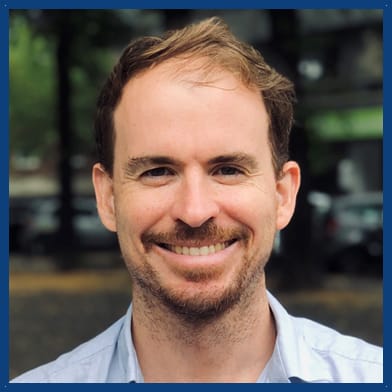 Blockchain for the Euro
Facebook writes on its headlines and wants to develop its own blockchain-based currency which is called "Libra". Even with Euro it can now also be traded on blockchain system – without banks or Paypal. What does this mean for us? What economic, political and social change will it affect to our environment? Here in the lecture, we will discuss about the technical aspect of blockchain.
Blockchain
Matthias Stommel, DGS
Agile IT-Projektmanager at CryptoTec Industrial GmbH, Cologne (GER)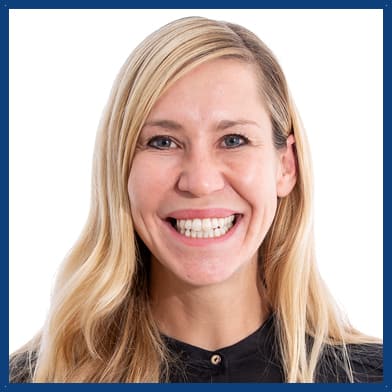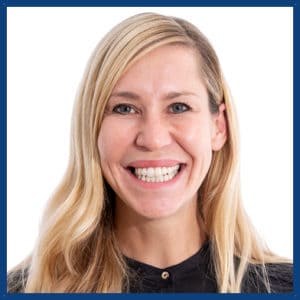 AI and accessibility: How cloud-based solutions with AI already contribute today's Accessibility.
Presentation of "hybrid models" that works together with Artificial Intelligence to allow a human correction. Smart features such as the learning of the AI from individual dictionaries or technical jargon also help companies and authorities to use them. What will the future bring and what will the trends look like? Live subtitles can be received directly on your device, independent of device, browser or OS. Viewers can also use live translation. The result is that every speech, lecture and event is accessible to foreign language speakers and the deaf and hard of hearing.
Artificial Intelligence (AI)
Annika Karstadt, speak German / DGS
Partner Manager Project EVE at Pages Media GmbH, Munich (GER)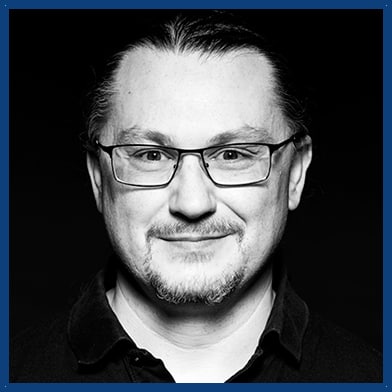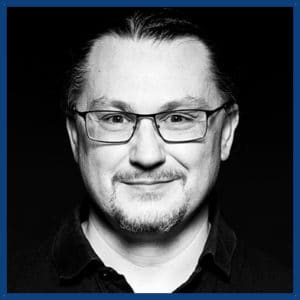 Functional Programming and Domain Driven Design – a dream team!
Many concepts that play a role in Domain Driven Design can be implemented very easily with functional programming. This includes for example
* Hexagonal architecture
* Description of invariants
* Stateless services
Examples in functional languages as well as classical languages – functionally used – show how many concepts of Domain Driven Design can be implemented elegantly and effectively. A look at the integration in classical languages and architectures offers the opportunity to actually use these techniques in practice.
Software-Architecture
Marco Emrich, speaks German
Senior IT Consultant at codecentric AG, Nuremberg (GER)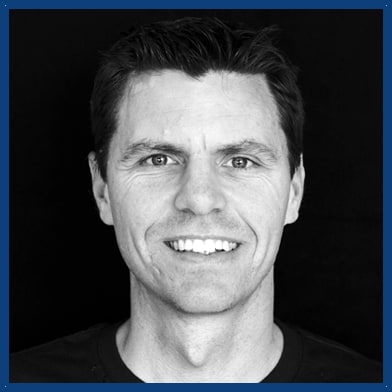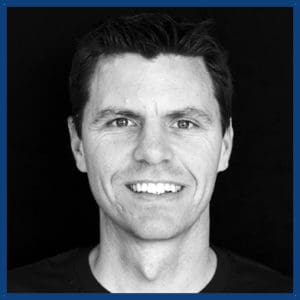 Create 10x team through empathy and inclusion
Be a 10x developer by turning the people around you into a 2x developer. How to reach a 10x team and how to build a learning environment with praise, humility and empathy, so that powerful teams can grow in it. I'll show you why you have to fight a second class and how to narrow the gap in remote / offshore teams. With the results of scientific studies and personal experience in such teams, I will demonstrate practical tips and demonstrate how everyone can be a leader.
Agile project management
John Fletcher, speak German
Software Architect at codecentric AG, Frankfurt am Main (GER)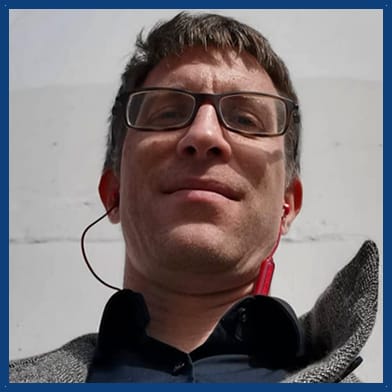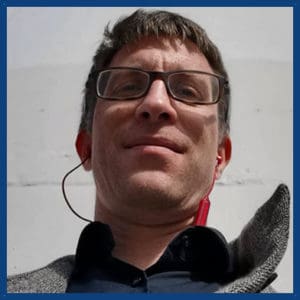 Incremental & Iterative
Developing and delivering projects and products in ever shorter cycles has now become established in IT. Other areas of our economic life are also characterized by the procedure of gradual / adapted delivery. Lean production in industrial manufacturing and design thinking are two examples of many who choose the process model that can be compared with agile software development, Scrum or Kanban. The lecture clarifies what unites these procedural models and what differences the different areas of application have brought about. The Audience should get tools to better assess current hypes and develop a better sense of the naturalness of these methods.
Agile project management
Sebastian Schürmann, speaks German
Self-employed Software Developer, Hamburg (GER)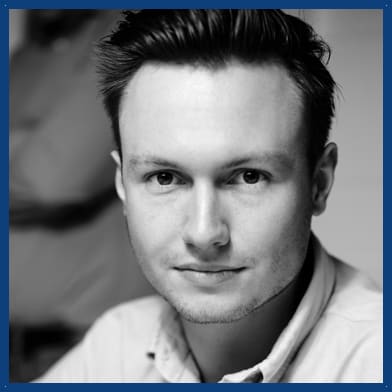 EmergencyEye, a WebRTC technology for barrier-free
communication
An accident, a broken coffee maker, an insurance claim –
EmergencyEye enables barrier-free communication with service centres without annoying pre-installations on the smartphones. Using EmergencyEye technology, callers can call the normal service number, identify themselves as speech or hearing impaired using tone dialling, start a chat immediately and share live video with staff. This makes common service hotlines intuitively usable for everyone. In addition, the chat can be simultaneously translated into all common languages and thus also breaks down barriers with foreign speakers. All callers simply dial the default phone number and the staff member activates the software from the switchboard as needed.

Accessibility
Viktor Huhle BSc, speaks German
Founder of EmergencyEye, COREVAS GmbH & CO.KG, Grevenbroich (GER)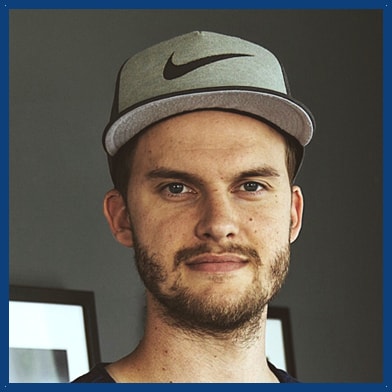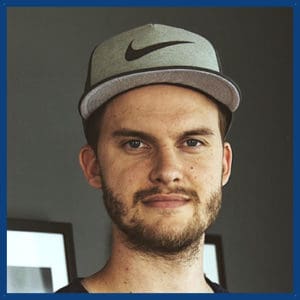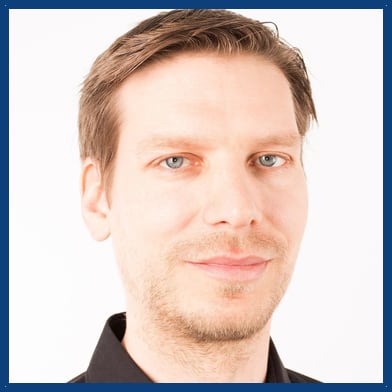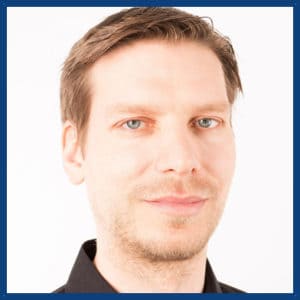 SIGNS – Video based recognition of Sign language
Language assistants use natural language processing to decode and respond to audible commands. In other words, no sound means no response. SIGNS closes the gab between Hard of Hearing and language assistants. You can now use the Voice Assistants for the first time. The innovative smart tool is reinventing the voice, which voice technology is much more than just a sound.
SIGNS recognizes and translates sign language and communicates with any language assistant. International brands are also implementing SIGNS in their products.
This lecture shows the concepts and technology behind it.
Accessibility
Christian Endecott and Mark Hollering, speaks german
Associate Creative Director and Director Creative Technology at LAB 13 – MRM//McCANN, Frankfurt am Main (GER)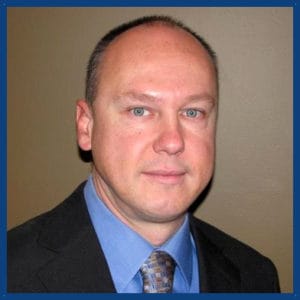 MS SQL Server Programming and Scheduling
There are various standard and custom programming you can use with the MS SQL Server databases and data. This presentation will highlight various methods and ideas you can use and its requirements to take full advantage of your programming skills with SQL Server databases, to deliver your companies database and data requirements. Various examples will be shown to illustrate different methods from maintenance plans to Visual Studio projects, and how they can be deployed and scheduled.

Database
André du Plessis, ASL
Database Administrator & Developer at Web IT Data, Calgary (CAN)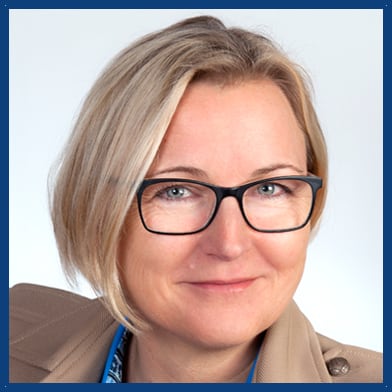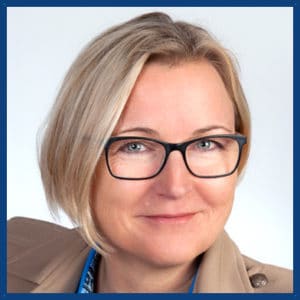 IT modernization is not possible without cultural change
In order to adapt to the ever changing market requirements and to provide flexible and modern IT for every user. The role of IT has to be completely reinvented. The key to success is the collaboration between departments and IT on a level playing field. The needs-based solutions will only be found in close cooperation. We will need to break away from our "antiquated customs" and improve ourselves for the future. All of this requires an open and appreciative corporate culture. In her presentation, Petra Jaschhof speaks on her experiences and the role of "diversity" and "inclusion".

Diversity

Petra Jaschhof, speaks German
Chief Information Officer (CIO) at BWI GmbH, Munich (GER)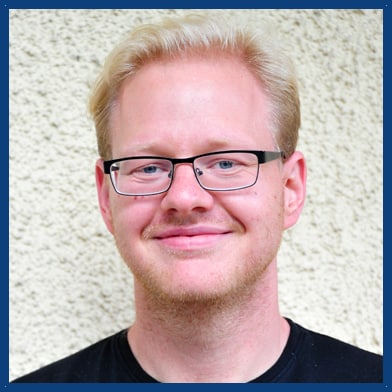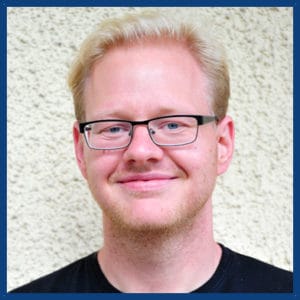 BigQuery Machine Learning: Pratical Use Cases
Machine learning model create directly in the Cloud Database? BigQuery, part of the Google Cloud Platform, offers integrated solutions, called BigQuery ML, with which it is possible to create machine learning models and to make predictions based on the data in the database. This lecture shows use cases that use prediction using linear regression, logistic regression and K-means clustering in the database.
Artificial Intelligence (AI)
Marcus Stade, speaks German
Digital Analytics Consultant at Mohr & Stade GmbH, Munich (GER)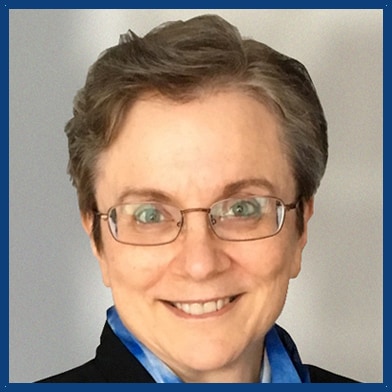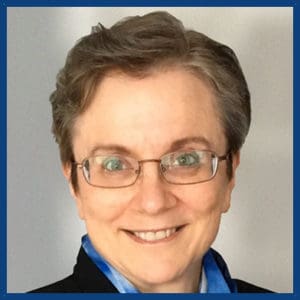 Are Signing Avatars ready for real world situations?
There has been much publicity on claims that avatar technology can replace human interpreters. This presentation will analyze the current state of avatar technology and discuss its potential for effective applications in todays world. The 2018 WFD/WASLI statement on signing avatars describes acceptable possibilities, but some projects claim greater breakthroughs in automatic spoken-to-sign translation. This talk will give an overview of signing avatars and discuss their strengths and weaknesses, with particular emphasis on the suitability in the settings mentioned in the WFD/WASLI statement.
Artificial Intelligence (AI)
Dr. Rosalee Wolfe PhD, speaks English / ASL
Professor School of Computing, Chicago (USA)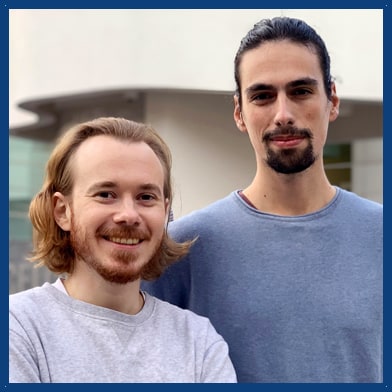 Breaking communication barriers between deaf & hearing people
Is it possible to break communication barriers between deaf and hearing people? Is it possible to provide the communication with total privacy? Is it possible to reduce human sign language interpreting costs? Yes it is! SLAIT offers Sign Language translation from any device in real time and without the need of any additional hardware. This is possible thanks to our neural network Artficial Intelligence approach.
In this talk we will explain the current state of our solution, evaluation of development and what are the possible paths to take in the future.
Artificial Intelligence (AI)
Evgeny Fomin and Antonio Domènech, speaks English
SLAIT Co-Founders, Barcelona (ES)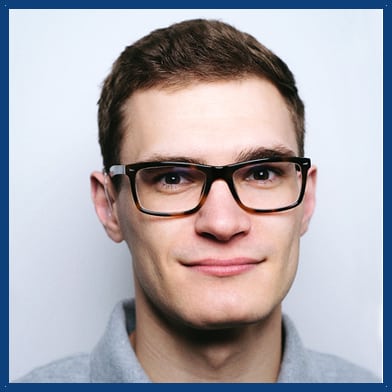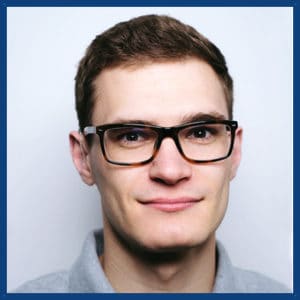 The Communication disrupter
Communication concerns everyone who aspires to a higher level of education. Despite the difficulties, more and more deaf people are studying in Germany. In order to react to these particular problematic communication situations, a technical prototype was designed at the TU Munich. This prototype calculates our speech speed and volume. It sends a loud feedback if one of the participants talks too fast or too loudly or if they interrupt each other during the conversation. In this way, the interferer allows people to communicate with each other again at eye level.
Productdesigne
Nils Enders-Brenner, speak German
Quantitative UX Researcher at DocuWare GmbH, Germering (GER)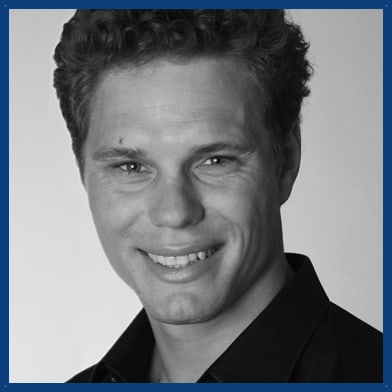 Music for deaf people
Music was and is important for all societies. It is one of the most beautiful ways to experience feelings. A widespread misconception is that deaf people are unable to experience joy in music.
We have developed a portable body subwoofer that allows audio signals to be felt in the form of structure-borne sound. By perceiving the bass in the upper body, the user experiences an unusually authentic sound experience. And this completely silently for his environment.
deep.one emerged from a research project of co-founder Frederik Podzuweit, who published a first design. As a result of the high demand from deaf people worldwide, he developed the product.
In addition to music, all other audio-visual entertainment content from films, gaming and VR/AR can be intensively experienced. Hearing impaired as well as hearing people are equally enthusiastic. Frederik talks about the history of the company, the challenges in product design and prototype development as well as the first steps in building the company.
Productdesigne
Frederik Podzuweit, speaks German
Managing Director at deep electronics GmbH, Munich (GER)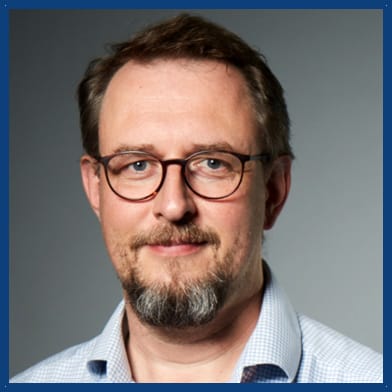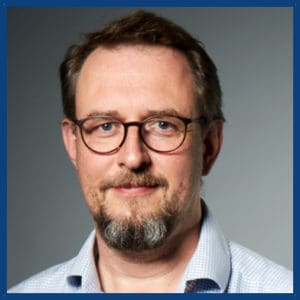 Domain-driven Design in Practice – Understanding the Domain with Event Storming
Domain-driven design means: Good software originates from the domain. Event storming is a modern analysis technique to bring developers together with the experts of the domain Together we look at concrete stories from the working world and learn what is really important for the experts and how their workflows works in practice. The great thing is: the event storming already gives us concrete hints for the software architecture and implementation. And event storming is also a lot of fun.
In this talk I tell you how event storming works and how we use it in practice. In the following workshop the participants do a real event storming together with me.
Software-Architecture
Dipl.-Inform. Jörn Koch, speaks German & DGS
Domain-Driven-Design-Coach, WPS – Workplace Solutions GmbH, Hamburg (GER)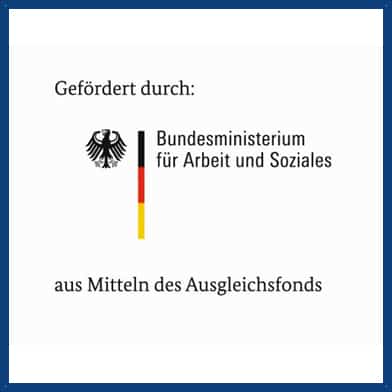 Workshop:
"Event Storming in Practice – Understanding Specialist Processes Using the Example"

Event Storming helps us to understand specialist processes and to build perfect software for them. In this workshop we analyse a professional process from the domain "cinema": How should a perfect cinema ticket sale for deaf people look like?
The participants tell an exemplary story in two groups. With all the exciting details they find important. We write down the events of these stories on small sticky notes, which we arrange and group. At the end of the event storming we are real experts and have a very concrete idea how to build our cinema software.
Software-Architecture
Dipl.-Inform. Jörn Koch,
speaks German with german sign language interpreter – DGS
Project delegs, Hamburg (GER)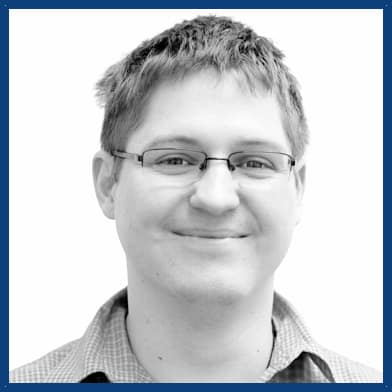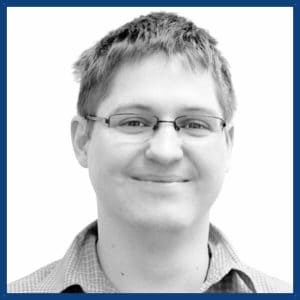 Truffle framework with GraalVM
A couple of years ago, Java was still the dominant language on the JVM and could do whatever one wanted. Later, a few scripting languages were added, such as Jython and JRuby. And the new compiled languages like Scala and Kotlin heralded the era of polyglot programming. The Truffle project associated with GraalVM now promises to make it even easier to interlink languages that are not the actual JVM languages with the ecosystem.
Software-Development
Lars Hupel, speak German
Consultant at innoQ Germany GmbH, Monheim am Rhein (GER)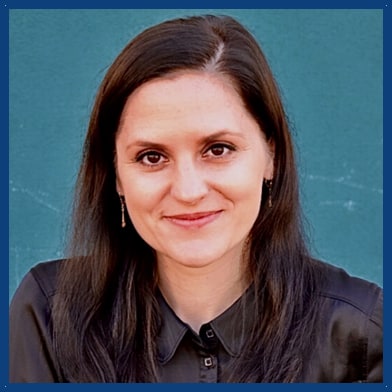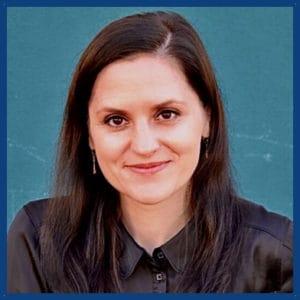 Modern, barrier-free eLearning for deaf people
Language is one of the key tools in everyday and professional communication. In an effort to give deaf people a fair chance to enter the labour market, we see the need to create new learning opportunities for our trainees. They are modern, low-threshold, barrier-free (for the deaf people), flexible and location-independent. Our eLearning tools focus on sign language, images support access to the text. A visually clear design, a reference to reality and classic game features promote the motivation to learn.
Webdesign
Johanna Steiner BA, speaks German / ÖGS
Education management equalizent Social Franchise at equalizent Schulungs- und Beratungs GmbH, Vienna (AUT)
* Speakers are subject to change. Last Update 17th February 2021

*description:
DGS – German Sign Language

LGB – Sign Exact German Language

ÖGS – Austrian Sign Language

IS – International Sign


ASL – American Sign Language