The speakers, keynote speakers & talks of the 7th DeafIT Conference
Institute for Digital Participation – Talk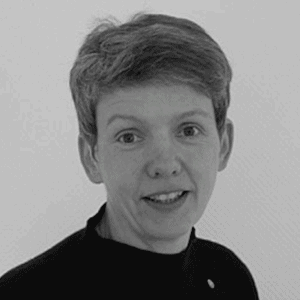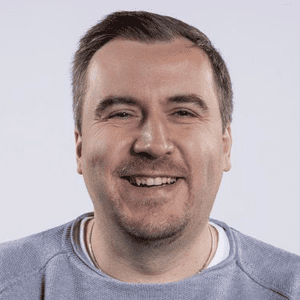 Digital accessibility in working life through participatory evaluation
"Digital accessibility in working life through participatory evaluation" is a project of the Institute for Digital Participation (IDT) of the University of Applied Sciences Bremen. Its approach: Software can only be developed to be accessible if from the outset everyone involved in user tests will later work with the software – especially people with disabilities.
We report about this just-started project and invite you to participate!
Accessibility
Dr. Irmhild Rogalla, deaf, German Spoken Language
Prof. Dr. Benjamin Tannert, hearing, German Spoken Language
Members of the management team at the Institute for Digital Participation at Bremen University of Applied Sciences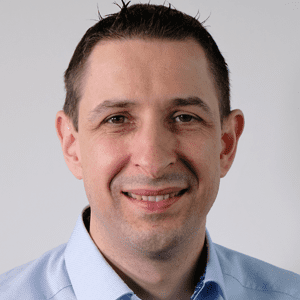 Micro Frontends – But how?
Microservices have grown into a solid architectural approach – they are established and proven. There is enough experience about benefits, limitations, advantages, and disadvantages.
How can the advantages and promises of microservice approaches be used when they are applied to frontends?
In all fundamental architectural decisions, one should be aware of the framework conditions and requirements before using micro frontends. And this doesn't just impact technology but also team interaction.
Micro Frontends
André Fleischer, hearing, German Spoken Language
MaibornWolff GmbH, Executive IT Consultant, Hamburg (GER)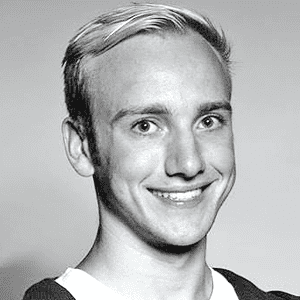 Human with machine: The potential of hybrid AI technologies for the live subtitling of the future
The lecture will focus on the joint visions of both general managers Maximilian (EVE) and Stephan (VerbaVoice), and hybrid technologies for live subtitling in the future and their perspectives. Why is the future hybrid? Why did EVE come up with the "Proofreader feature" for live subtitling? Why does a company like VerbaVoice believe in working with hybrid artificial intelligence? What are the benefits? In addition to these answers to the open questions, there is also an introduction to the new "Online Proofreader" feature of the transcription tool EVE and its current application scenarios.
Artificial Intelligence (AI)
Maximilian Krause, hearing, German Spoken Language
General Manager at PAGES Media & EVE, Munich (GER)
Stephan Wiedemann, hearing, German Spoken Language
General Manager of VerbaVoice, Munich (GER)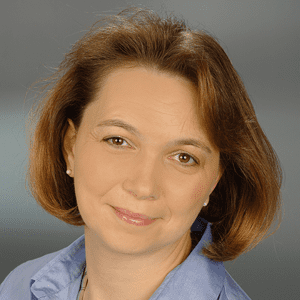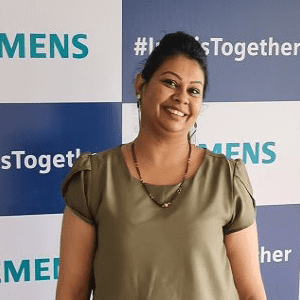 #Belonging Transforms – Digital Inclusion@Siemens
At Siemens we strive to transform the everyday – for our Customers, employees and Society. Committing to this transformation means committing to Diversity, Equity and inclusion. Through a spirit of belonging we empower our employees, finding untapped opportunities for everyone's growth.
We are a passionate group of IT employees — on a journey to ignite this mission for Siemens IT and we would like to share on how we bring it to life.
Digital Inclusion & Diversity
Ramona Litzenberg, hearing, English Spoken Language
Global IT Service Owner at Siemens AG Erlangen (GER)
Vaidehi Sidhaye, hearing, English Spoken Language
IT Project Manager at Siemens AG, Puna (IND)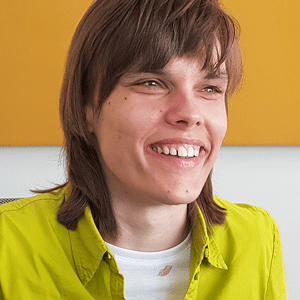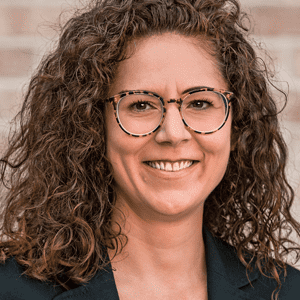 Accessible Posts in Social Media
Social networks has become an important component for digital exchange, news feed, professional networking, and much more. In social media, accessibility and inclusion also apply to ensure the participation of people with disabilities. It has to become a matter of course. Creating low-barrier posts on social media, such as LinkedIn, Facebook, and Twitter has benefits not only for people with disabilities, but also for people with no disabilities. In this presentation, we will show how low-barrier postings is possible – from the point of view of the blind and hearing impaired.
Accessibility & Digital Media
Franziska Sgoff, hearing & blind, German spoken language
Customer Success Manager at Microsoft, Munich (GER)
Nicole Weißkopf, hard of hearing, German Spoken Language
Freelancer & Senior Community Manager at Ray Sono, Munich (GER)
Inclusion Matters – Accessibility for Developers
For developers living with disabilities and chronic illnesses, the experience in the workplace can be challenging. So what can you do to increase inclusion for these developers as an employer? A lot! Hear about different scenarios and measures in the presentation.
Accessibility at work, disability, chronic illness, neurodiversity
Franziska Hauck, hearing, English Spoken Language
People Lead, Coach & Mediator, Berlin (GER)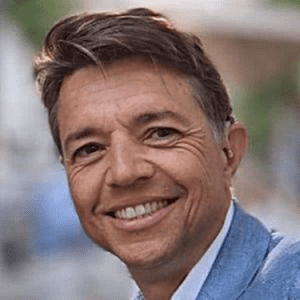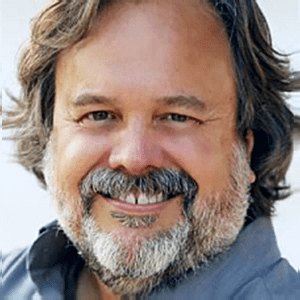 Inclusion Around The Edge
Accessibility can feel like "what other people use" until you set your smartphone to vibration mode or ask your voice assistant a question – both accessibility features. Accommodations like closed captioning might seem like a feature that is only for people with a hearing impairment until you realize that 80% of all Facebook videos are watched with closed captioning turned on. Most importantly, Accessibility might seem like a big important dedicated effort that someone needs to start working on until you realize that Accessibility is already all around you – in the phone you already own, in the videos you already watch, and in the software you already use.
In this casual conversation, Matthew Johnston and Scott Davis will talk about "Inclusion around the edges" – all the ways that you're already using Accessibility features, and all the tiny ways that they can sneak into your life around the edges without you ever realizing that they are Accessibility features. They'll also talk about how, once you are aware of the Accessibility features all around you, you can do your part in making your workplace, your home, and your environment more inclusive.
Accessibility
Matthew Johnston, profoundly deaf, English Spoken Language (UK)
Technical Delivery Lead, Thoughtworks, London (GBR)
Scott Davis, hearing, English Spoken Language (US)
Thoughtworks, Web architect & developer advocate, Denver (USA)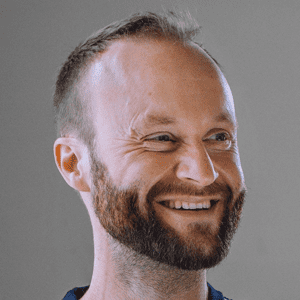 Complex and accessible JavaScript widgets (with simple HTML)
ARIA compatibility varies a lot between screen readers. It's possible though to create most UI patterns by dividing them into HTML form controls, connecting them with JavaScript, styling them, and avoiding ARIA almost completely. These patterns are compatible with every browser and assistive device.
They are extremely cheap in terms of performance and maintenance. This simple idea will have a remarkable impact on how you will write interactive HTML in the future.
Accessibility, Frontend Development, Inklusion, UX
Josua Muheim, hearing, German Spoken Language
Accessibility Expert, Nothing AG, Bern (CHE)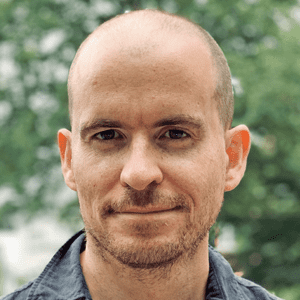 Bitcoin, cryptocurrencies, digital central bank money: the future of financial transactions
Hardly any trend is discussed as intensively as cryptocurrencies. Influential personalities such as Elon Musk, Tesla boss, or Twitter and Square boss Jack Dorsey draw great attention to the topic. The corona pandemic has given further impetus to the discussion about digital means of payment and investments. But what exactly are cryptocurrencies and how do they work? How is the cryptocurrency sector developing and what role does Bitcoin play? Matthias Stommel, expert for cryptocurrencies, presents the technology and possible uses of cryptocurrencies. He also discusses the underlying blockchain technology.
Blockchain
Matthias Stommel, Deaf, GSL
IT Project Manager, CryptoTec Industrial GmbH, Cologne (GER)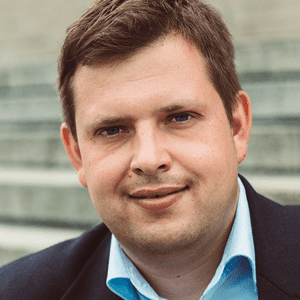 Change Management meets Design Thinking
Most change projects don't fail because of IT or technology. Instead, it's the people who will work with it in the future. For this reason, change management has become indispensable in digital transformation. But how do you plan effective and resource-saving change management measures? You can learn a lot from design thinking.
Change Management
Markus Kaiser, hearing, German Spoken Language
Advisor for Change Management, communications, innovation management, and leadership, CGI Deutschland, Munich (GER)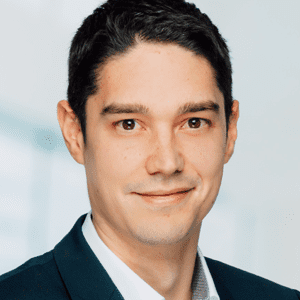 Cloud Transformation Roadmap – Best Practices and Learnings
Transformation means change. A cloud in the company causes a change in the technologies, processes, and last but not least in the way the employees work. Ideally, the cloud offers an individual "toolbox" that efficiently supports the right application in everyday business and in achieving goals. Die "Cloud Transformation Roadmap" bietet Unternehmen einen The "Cloud Transformation Roadmap" provides companies with a guide to help them build the right tools for their specific needs from the many options available.
Cloud
Fabian Brechlin, hearing, German Spoken Language
General Manager, Rewion GmbH, Ditzingen (GER)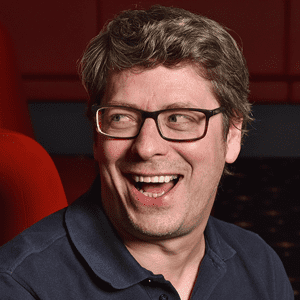 CQRS 3.0 – A concept goes with the times
Over the years and the associated use of CQRS in various projects, CQRS did not emerge as the one pattern, but appears in different forms, depending on the application.
CQRS 3.0 represents the form in a serverless world. This means the consistent separation of application concerns in reading and writing in a serverless architecture. It turns the previous technical model on its head; it is simpler, clearer, easier to implement, and requires no framework.
In this session, I show, with the help of the Microsoft Azure Serverless components, C#, and maybe some JavaScript, how CQRS 3.0 is implemented in the cloud.
Cloud & Software-Architectur
Janek Fellien, hearing, German Spoken Language
medialesson GmbH, Cloud Software Architect & Consultant, Berlin (GER)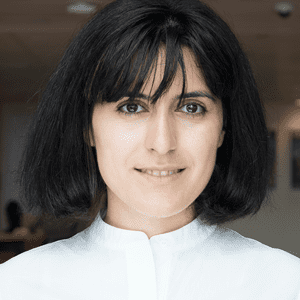 Vision & Strategy Statement Artworks – a whole new way of looking at your business
Many presentations still consist of text-heavy, monotonous slides that demand a lot of concentration and can quickly bore the audience. This can make the content seem uninteresting, when in fact it may not be at all. In the worst case, they scare off the audience. However, visualizing complex content in an appealing and understandable way can be very challenging for non-designers and requires a lot of practice.
In this talk, I would like to give you a few tips from my five years of professional experiences as a designer in IT consulting on how to visualize your content easily and effectively so that your audience understands at first glance what you want to say.
Innovation, visual storytelling, sketchnotes, IT & business consulting
Armine Nersesyan, hearing, German Spoken Language
Lead Innovation Consultant & Experience Designer, Minnosphere GmbH, company of msg, Munich (GER)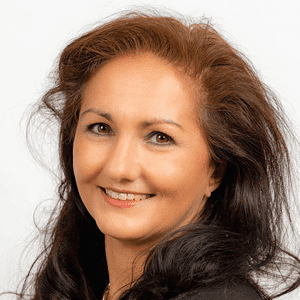 Avatar systems as a semi-automatic translator
There is a huge amount of information (websites, TV, newspaper, radio, medicine leaflet, speaker announcements, etc.). There is a very low number of interpreters and translators for these information services. Therefore, Avatar systems have been developed that help human translators to create translations more quickly. Like any technology, using the avatar system will help it to improve its quality. The lecture deals with the advantages of avatar systems as a translation aid and also describes the development of the technology.
Artificial Intelligence (AI)
Claudia Schweinzer, Deaf, GSL
Deaf Translator & Quality Management at Sign Time GmbH, Vienna (AUT)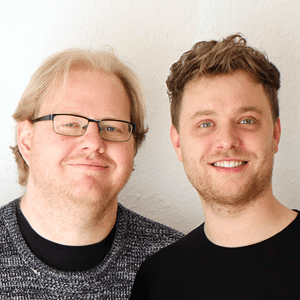 Real-time Marketing Attribution with AI and Google Cloud
During the course of this session, we will show how you can establish a Real-time Marketing Attribution with the help of Vertex AI (Google Cloud).
Artificial Intelligence (AI)
Marcus Stade & Patrick Mohr, hearing, German Spoken Language
Head of Analytics, Co-Founder & Managing Partner, Co-Founder – Mohrstade, Munich (GER)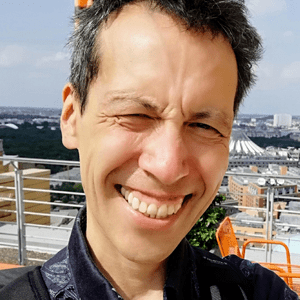 Automated speaker identification for subtitles
Subtitles for audiovisual media are often produced without speaker identification. This information is an important prerequisite for SDH (Subtitles for the Deaf and hard of hearing). The lecture answers the question, which ways AI-based technologies could offer to provide missing speaker information. It also describes how the annotation of speaker metadata could be used for different strategies of speaker identification.
Artificial Intelligence (AI), Subtitles, metadata
Andreas Tai, hard of hearing, German Spoken Language
IT Consultant for Accessible Media Technologies, Andreas Tai, Munich (GER)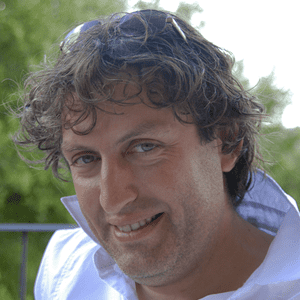 Efficient product development with no-code / low-code technologies
No-code/low-code technologies are on the rise and complex software projects can be implemented efficiently through these approaches. A particularly interesting aspect of the methodology is that it provides a quick introduction to the world of product development for junior programmers.
Software development, programming, web application
Antal Karolyi, hearing, German Spoken Language
Managing Director and Co-Founder, SignCoders, Budapest (HUN)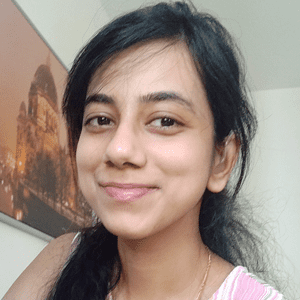 Product first, Code Second
I will showcase my journey as a software engineer in Zalando describing the software development practices along with product involvement. Why we as software developers shouldn't over-engineer the code, how to trade-off between product requirements, followed by customers' requests vs code maintenance/quality and how to deliver and meet customers' expectations in the right way, and how to disagree depending on requirements.
Software development, product design, teamwork
Priyanka Patil, deaf, English Spoken Language
Zalando SE, Software Engineer, Berlin (GER)
Explanations:
DGS – German Sign Language
As of 3rd March 2022 – Speakers are subject to change.